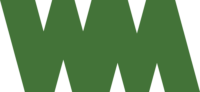 Mortar and concrete spraying machines
Discover our proven concrete spraying machines, known worldwide for their quality and efficiency. Our machines set new standards in concrete construction and have proven themselves on construction sites around the globe. With their powerful technology, they enable precise concrete applications on various surfaces, from walls to complex structures. Our concrete spraying machines save time and money, improve construction quality and provide a safe working environment. They are versatile and adapt to the individual requirements of each project. Rely on Werner Mader experience and expertise and revolutionize your concrete construction.
Contact us today and discover the benefits of our concrete spraying machines for your construction project.
Werner Mader GmbH supports you with machine and concrete spraying technology…
in plant engineering and refractory engineering

of the building renovation,

of the excavation support,

the restoration and safeguarding of historical and listed objects

as well as for grouting and injection work.
Furthermore, we normally supply you with spare or wear parts within 24 hours.
We keep an extensive range of accessories (including hoses and couplings) permanently available for you in our warehouse in Obrigheim/Neckar-Odenwald-Kreis.
Satisfied customers in over